~THANK YOU FOR YOUR SUPPORT~
finale- texas state songwriter championship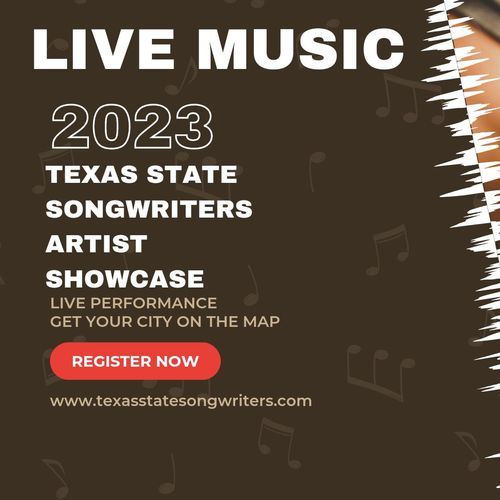 Artist submission info
click button to enter below
Artists entry is $20.
You can perform 2 original songs in acoustic format. You are welcome to have someone else play the song, and you sing it. Or, you may have someone accompany you for harmony.
Please keep in mind that this is an acoustic set up and we can not accommodate a full band.
The judgement is more on the song itself than the deliverance. Song structure, lyrics, and your story are our main focus.
We look forward to welcoming you into our ever-growing network.
Please send any questions to texasbrewradio@gmail.com
Want to be a sponsor for the finale? Send us an email for inquiry about sponsor packages. We have something for everyone!
This is an open genre competition.